You have known since the shows in New York Fashion Week shows in September that the start of 2013 was going to be technicolor pop of color as seen below with Rag & Bone's neon green, Oscar de la Renta's shocking pink, and Phillip Lim's rich cobalt blue.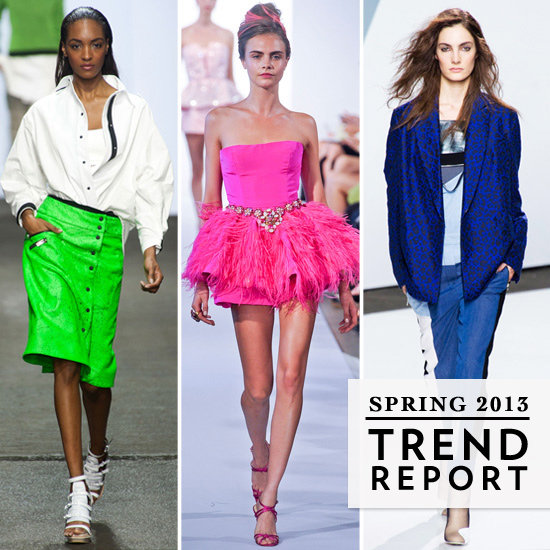 These rainbow hues are magnificent but it is not quite warm enough – scratch that – in this RECORD COLD I have come up with a other ways you can incorporate this trend into your wardrobe now. You made that big resolution to go to the gym. but now what. Three weeks in and you already are regretting it? Well fret no more! I am obsessed with the neon sportswear and have picked out a ton of cute options so you can be the most stylish girl in the gym! Neon is huge this season and integrating into your workout kills two birds with one stone: fashion & fitness. Here are my favorites reasonable options from Nike and KSwiss, Asics and Amazon among others:
And some neon inspiration?