I two secrets I want to share with you today; first; I have a draft blog post of over 40 GIFs and second, The Real Housewives series are my favorite reality TV shows. What I call my "GIF Arsenal" is not something I ever plan on publishing, instead it is a central resource for future posts. Every time I come across a Buzz Feed article with a GIF I think I may want to use in the future I save it in this draft post.
I have come to realize though, I have more than a few of Kenya Moore from Real Housewives of Atlanta. If you have seen even one episode of the show you know that she won the Miss USA title in 1993. Whether you love her or hate her the former beauty queen is certainly entertaining and as she likes to say, Gone with the Wind Fabulous.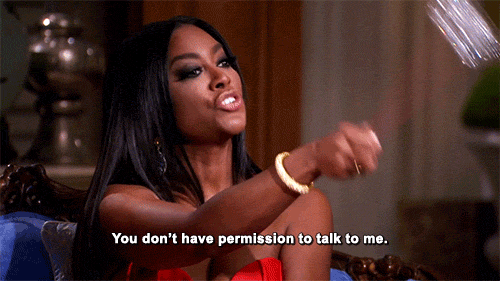 In the words of Kendra Moore – "I take everything as a compliment".